Landscape Architect Contractors in Chennai
Landscape Architect Contractors in Chennai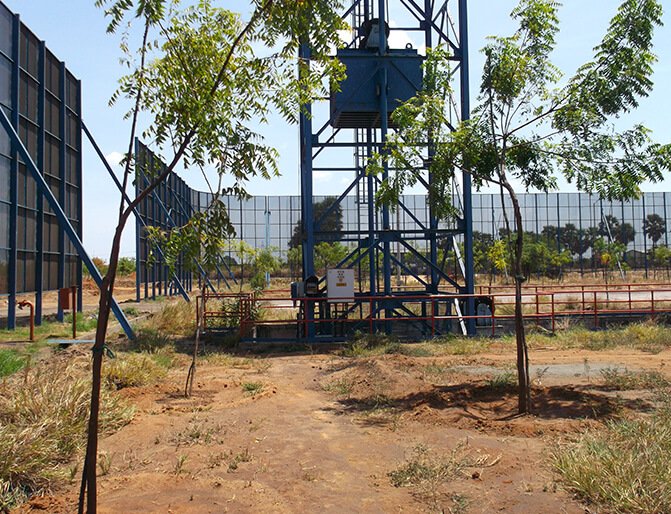 Being a client centric organization of the industry, we offer Landscaping Service & Contracts as per the specific requirements of our clients. These are beautifully designed by the team of experts. Our experts keep contemporary market trends along with clients' specifications in mind while carrying out their tasks. We are determined to render qualitative services to our clients, so we are here providing Landscape Architect Services. Further, we provide these services in accordance to set industrial norms that caters colorful flowers, trees and different plants in eye catching patterns and styles. In addition, we use modern and designer graphics to transforms the vacant space into attractive lush green garden or farm.  Moreover, our offered services gained high demand due to their prompt delivery, flexibility and reliability.  Our clients can avail these services from us at industry leading prices. A young team of designers, contractors, executors, civil engineers, project managers and team leaders who have worked with leading architects and landscape architects and have gained good experience in handling all types of projects and also supported by the guidance of experienced and technical experts. We are a customer oriented company and are engaged in providing Landscaping Service to our customers from different industrial and commercial areas. Our team of architects and designers drafts and design excellent landscapes and provide our valued customers with the most reliable and cost effective solutions. Our service is guided by our knowledgeable men.
We are engaged in providing Landscape Architect Services which are executed using various materials as per the industry standards and preferences of our clients. Our professionals have complete idea and exact knowledge of Landscape Designing. We are offering Landscape Architect Services in Vellore that transforms the vacant space into attractive lush green garden.
OUR CORE VALUES
* We work with great People and we work as a Team.
* We are Passionate and Committed.
* We are Competitive and consistently Innovate
* We are Accountable to Individual & Team results
* We are connected to each other and Respect the nature
KS GARDEN IS DIFFERENT FROM THE COMPETITION BECAUSE:
* Offering landscape designs that are not only attractive year round, but are low maintenance and unique to your property.
* We are a reliable and professional landscaping company based in Warwickshire covering all surrounding areas.
* We undertake all aspects of landscaping, from maintenance work to large scale projects.
* All our waste is recycled, helping the environment and all our work is covered by public liability insurance for your peace of mind.
* If you have any questions or would like a free, no obligation quote, please contact us through the website.
* We do NOT use any sub-contractors
* We have specialists in all the skilled jobs needed e.g. brickwork, stonework, water features
* We have over 9 years expererience designing and landscaping beautiful gardens
* Professional garden landscapers
* From the first meeting to the final sign-off we make sure your garden is our top priority!
* We create landscapes that are beautiful, functional, and reasonable to maintain, and match your tastes, budget, and aspirations.
* We use only the best quality plants and materials.
Landscape Architect Contractors in Chennai,Landscape Architect Contractors in Chennai,Landscape Architect Contractors in Chennai,Landscape Architect Contractors in Chennai,Landscape Architect Contractors in Chennai,Landscape Architect Contractors in Chennai,Landscape Architect Contractors in Chennai,Landscape Architect Contractors in Chennai,Landscape Architect Contractors in Chennai,Landscape Architect Contractors in Chennai,Landscape Architect Contractors in Chennai,Landscape Architect Contractors in Chennai,Landscape Architect Contractors in Chennai,Landscape Architect Contractors in Chennai,Landscape Architect Contractors in Chennai,Landscape Architect Contractors in Chennai,Landscape Architect Contractors in Chennai,Landscape Architect Contractors in Chennai,Landscape Architect Contractors in Chennai
https://www.landscapingcompanies.in/wp-content/uploads/2019/02/gardenlogo1-1.png
0
0
ksgnursery_landscaping
https://www.landscapingcompanies.in/wp-content/uploads/2019/02/gardenlogo1-1.png
ksgnursery_landscaping
2017-06-19 06:24:58
2017-06-19 07:43:53
Landscape Architect Contractors in Chennai